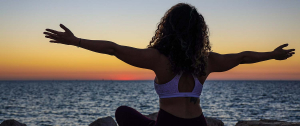 Michele Vaughan works with corporations to increase their employee's health and wellness.
Leads a comprehensive wellness program.
Coordinates, plans, and facilitates employee health and fitness activities and programs.
Plans and implements classes, speakers, seminars, personal training, and fitness assessments that promote healthy lifestyles.
Develops promotion and publicity plans for wellness and fitness programs throughout the organization.
Compiles statistical summaries of participant data, class attendance, and equipment inventories to ensure proper detailed program evaluation.
Provides educational presentations and training programs.
Leads corporate health and wellness retreats on various topics.